Cheryl Cole passionately criticizes Ashley in new song
New Delhi, Thu, 29 Mar 2012
NI Wire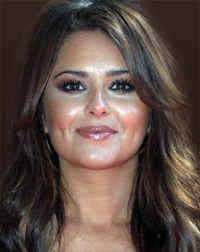 Singer Cheryl Cole has passionately criticized her ex-husband Ashley Cole in a song called 'Screw You' in her recent album.
The famed singer appears in dying need to wash her mouth given the amount she swears in her new album.
"Can't believe all the s*** I did for you, was so caught up in the love I felt for ya," the Sun quoted her as singing.
"I was never enough, I never got your love.
"I loved you so much but you never gave a f*** so screw you.
"I can still remember our first date, never thought I would scream I hate ya," Cole said.
The singer doesn't indicate directly to her ex-husband, but there is no point for guessing who she's pointing at.
After months of hard graft in studios both here and in the States, her recent album is almost ready to be out this summer.
--with inputs from ANI