US expands continues sanctions on Iran
Washington, Thu, 29 Mar 2012
NI Wire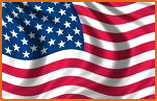 The US has expanded its sanctions against Iran and decided to banned those companies who are indulged with the controversial nuclear programme with Iran. The US has expanded its sanctions on shipping industries, which are connected with the Iran's elite Islamic Revolutionary Guard Corps (IRGC).
It has been said that Iran Maritime Industrial Company (SADRA), which has its offices in Iran and Venezuela has been being owned by Khatam al-Anbiya which is a engineering company used by the IRGC to fund its operations.
According to sources the Modality Limited and Malship Shipping Agency Ltd., based in Malta, were put under sanctions, as they are affiliates of the Islamic Republic of Iran Shipping Lines (IRISL). Seyed Alaeddin Sadat Rasool and Ali Ezati, two IRISL officials, were also listed for sanctions.
It is noted that the IRGC is a primary target of sanctions by the US and other countries, as Washington points to the central role it plays in Iran's missile and nuclear programmes, as well as its support for terrorism and its involvement in "serious" human rights abuses in Iran.
The IRGC has continued to expand its control over the Iranian economy, in particular in the defence production, construction, and oil and gas industries.
(With inputs from IANS)