Mumbai to host Bridgestone WSH
New Delhi, Thu, 29 Mar 2012
NI Wire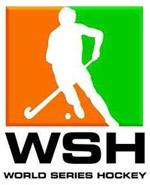 The grand final match of Bridgestone World Series hockey will be held in MHA Mahindra stadium in Mumbai on second of April, 2012. MHA stadium has been chosen out of eight venues after a vast feedback gained from the various players playing in the league.
Preeti Mehta, event director of the Bridgestone said that MHA Mahindra has been undergone for a massive revamping work for the WSH matches. It has a world-class turf and also superb floodlights which makes it the best venue for playing a final match of tournament.
The second semi-final match of the tournament will be played in the same stadium on the 1st of April. First semifinal match will be played in KSHA stadium in Bengaluru, Karnataka.
Responses from the fans have been overwhelming at all the venues, Preeti added.
Match between Delhi Wizards Vs. Sher-e-Punjab will be played on 30th of March in Delhi. In another match Mumbai marines will be play against Chennai Chheetah in Mumbai tomorrow.