Half of all cancer preventable
New Delhi, Thu, 29 Mar 2012
NI Wire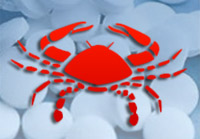 A study related to cancer reveals that more than half of all cancer is preventable and society has the knowledge to act on this information today.
The new study was carried out by Washington University public health researchers at the Siteman Cancer Center in St. Louis. During this study the investigators outlined impediment that stand in the way of making a huge dent in the cancer burden in the United States and other parts of world.
"We actually have an enormous amount of data about the causes and preventability of cancer," Graham A. Colditz, associate director of prevention and control at the Siteman Cancer Center has quoted as saying.
"It's time we made an investment in implementing what we know," he explained.
Colditz and his co-authors were of the opinion that we make lifestyle choices and that society can influence in several ways, right from tobacco use to diet and exercise that has a certain role in causing cancer.
Particularly, the researchers cite data showing that smoking is solely responsible for a third of all cancer cases in the United States. Excess body weight and obesity constitute 20 percent of cases related to cancer.
However, beyond individual habits, they argue that the structure of society itself - from medical research funding to building design and food subsidies - influences the extent of the cancer burden and can be changed to reduce it.
The impediments in the path of implementing broad cancer prevention strategies are skepticism that cancer can be prevented, short-term focus of cancer research, intervening too late in life to prevent cancer, research focusing on treatment, not prevention and many more.
As per American Cancer Society, an estimated 1,638,910 new cases of cancer will be diagnosed this year in the United States. And 577,190 Americans are expected to die of cancer, this year.
Only heart disease has more mortality rate than this in the country. And Colditz's research suggests that these cancer prevention measures would reduce the burden of heart disease and other chronic conditions as well.
In spite of the obstacles, Colditz and his coauthors point to some successes that shows that broad change is possible.
One example of this kind is the moderately speedy removal of unhealthy trans fats from the national diet. And the National Cancer Institute (NCI) has said that lung cancer rates are declining in both men and women, supporting the positive effects of tighter tobacco control policy.
"After working in public health for 25 years, I've learned that if we want to change health, we need to change policy," Sarah J. Gehlert, co-author of the study has been quoted as saying.
"Stricter tobacco policy is a good example. But we can't make policy change on our own. We can tell the story, but it requires a critical mass of people to talk more forcefully about the need for change," she explained.
Science Translational Medicine has published this study.
--with inputs from ANI