Tiger Woods was shot with rubber bullet in leg during SEAL exercise
New Delhi, Wed, 28 Mar 2012
NI Wire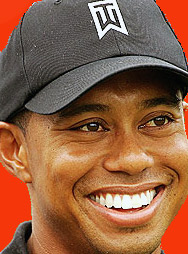 Tiger Woods, who was fascinated with the Navy SEALs and did "Kill House" exercises like the elite squad and have taken one rubber bullet to his leg during the exercise.
The world renowned professional golfer, who secretly aspired to join the military, was running around shooting targets in the mock urban combat zone when a rubber bullet him.
"I screwed up. In a real mission I probably would have gotten some of my squad killed," Woods has been quoted saying to his former swing coach Hank Haney in Daily Mail reports.
Haney said that the incident reflected the depth of Woods' obsession to become a Navy SEAL like his father Earl who was a green beret and had served two Army tours in Vietnam.
In his memoir the swing coach delivers a withering judgement on the 15-times PGA tour winner saying him "emotionally arid", and said that he "never thought of him as happy".
Haney also compared the plight of Golf Champion to that of Michael Jackson and said that keeping in view his obsession with bodybuilding he sent him a panicked email requesting him to stop.
The book titled 'The Big Miss', elaborates how Woods was secretly undergoing Navy SEAL training courses at the height of his fame when he was earning 100-million-dollar a year and had become the most renowned athlete in the world.
A "Kill House" is a specially built complex with reinforced wood walls that are strong enough to stop bullets, which trainees have to "clear" by running through them and shooting enemies that are in fact pop up figures.
"Kill House" features in the military computer game series "Call of Duty" and is used to provide training to the Navy SEALs.
"Tiger told me he actually got shot with a rubber bullet in a Kill House exercise," Haney has written.
"He said he failed to look around a corner before moving into an open area and was shot in the thigh.
"'I screwed up, in a real mission I probably would have gotten some of my squad killed'.
"Then he proudly showed me a bruise the size of a baseball. I said: 'That had to really hurt'. He answered with a smile: 'It still hurts'," Haney has written.
--with inputs from ANI