Two Lakh Crore Waqf Land Scam rocks Karnataka Assembly
Bangalore, Tue, 27 Mar 2012
NI Wire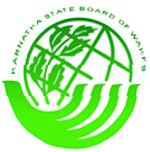 After unearthing illegal mining scam that hit hard BJP government in the state of Karnataka and led the party's top brass to change its Chief Minister, has once again come into trouble after revealing another 'massive' scam that was exposed on Monday when Karnakata Minorities Commission in its report claimed that the land of Waqf Properties of worth Rs.two lakh crore has been encroached upon or sold illegally.
Karnataka Minorities Commission Chairman, Anwar Manipaddy who chaired the appointed committee for investigating Waqf's land scam case has claimed that apart from powerful politicians, several Wakf Board members, Wakf officials, middlemen and land mafia have been involved in more than two lakh crore land scam.
Anwar's 7,000 pages report is likely to be tabled on Tuesday in the state assembly.
Meanwhile, both houses of Karnataka assembly rocked over this report and opposition parties have created uproar in the houses seeking a CBI probe in this case.
Chief Minister Sadanand Gowda said that government was studying the report and would take decision on it after completion of study.
According to Manipaddy, about 22,000 to 27,000 acres out of total 54,000 acres of Waqf Board's registered land were being misused by an alliance of several middlemen, land mafia and influential politicians.
"About 85% of misappropriation has happened in city areas," Manipaddy said in his report. Manipaddy also said that Wakf's property had been misused since 1954 due to being nexus between Wakf officials and real estate mafia.
The committee, organized in last November on the basis of several complaints and media reports regarding illegal sale of Wakf Board's land to individuals, in the leadership of Anwar Manipaddy has recommended to set up a high-power committee to check corruption and irregularities in Wakf Board's properties.