Upgraded wheelchairs to let users stand up whenever they want
New Delhi, Mon, 26 Mar 2012
NI Wire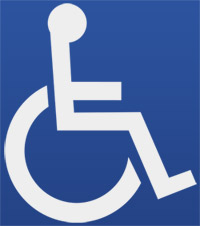 A soon to come wheelchair may allow disabled stand up as per requirements. A robotic device called the Tek device, which is customized using a remote control, enable paraplegics - those without the use of their legs - to perform day to day chores with far more comfort.
This new robotic device is placed from the rear, which the designers say is safer and can be operated without help.
The device called the Tek Robotic Mobilisation Device has been developed by a team in Turkey that changed the life of Yusuf Akturkoglu who was selected to test it.
Yusuf Akturkoglu had lost the use of his legs after he had fallen from a horse five years ago.
"It's wonderful to stand up because we spend our lives sitting. We can stand up if somebody helps and that happens once a day or maybe twice, if somebody is around. If not, we don't get up. But by using this device, I can get up whenever I want," he has been reported saying in Daily Mail.
"This device helps me to get mobilised. I can go to the kitchen and do whatever I want. I feel free," he said. Normal wheelchairs can only be front-mounted. Whenever a user has to get off a toilet or bed they need to lift their body with their arms and throw themselves onto their wheelchairs. The whole process is difficult and can be performed without help of other and it may get dangerous sometimes.
However, the Tek too is not without problems. It can be used by remote control and users strap themselves in comparatively easy. The users can navigate using a remote control.
Istanbul-based research and development company AMS Mekatronic has developed this device. This upgraded wheelchair that is 1ft wide and 2ft long is very compact and easy to use. This device is rechargeable and must be charged every three days.
"We've developed a device that enables paralysed people to move through narrow passages, sit on a chair like you and I do, use the washrooms that we use, wash their hands and do their own shopping," Necati Hacikadiroglu, the inventor has been quoted as saying.
"It provides them with the opportunity to live in places not designed for paralysed people," Hacikadiroglu further explained.
This newly developed device has gone under clinical trials and has received appreciation of the doctors. They also said that it can check unwanted health problems faced by most paralysed people, such as pressure sores, diabetes, and heart disease through poor circulation.
--with inputs from ANI