Losing a loved one can lead to the death of counter part due to a broken heart
New Delhi, Mon, 26 Mar 2012
NI Wire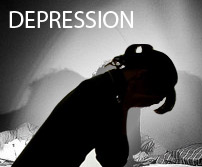 A recent study revealed that, the intense grief and mortification caused due to losing of a loved one in life can result in weakening of immune system of the body making the body more vulnerable to infections.
Researchers from the University of Birmingham found that extreme stress and depression caused due to intense grief interferes with a type of white blood cell called neutrophils.
These cells are responsible for to fighting against some bacterial infections such as pneumonia. The research revealed that the effects gets worse with age as adults tend to lose the ability to produce another hormone that can resist the damage.
According to the researchers, this could be the reason for the the couples who have been married for years die months, weeks or even days apart.
"There are a lot of anecdotes about couples who were married for 40 years when one of them passes away and then the other dies a few days later. It seems there is a biological basis for this," the Daily Mail quoted Janet
Lord, lead researcher, as saying. It reason behind the death is not a broken heart; rather they die of a weak immune system. Due to weak immune system they generally get infections."We think that what is going on is that even in previously healthy people are becoming very depressed and this has a powerful effect on the immune system," she added.
The study was carried out by Professor Lord and her colleagues who examined the immune systems and hormone levels of 48 healthy adults aged 65 and over. Among the total, half of them were suffered from a major bereavement in the past 12 months.
It was found that the ability of neutrophils to fight bacteria was much lower in case of people suffering bereavement.
In addition to that, the level of stress hormone cortisol was also raise among them. This hormone suppresses the action of neutrophils and makes them less active.Some of the famous examples of couples dying in short intervals are: 1995 former Prime Minister James Callaghan died of pneumonia aged 92, just ten days after his wife of 67 years Audrey. In 2003 musician Johnny Cash died of complications related to diabetes aged 71.
-With inputs from ANI.