Three candidates in race for World Bank Presidency
Washington, Sat, 24 Mar 2012
NI Wire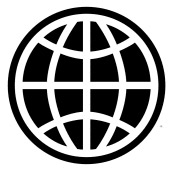 For the chief post of World Bank, finally three nominations have been received. As Friday was the last day of application and so it is clear that one of them will appointed as the new chief of World Bank. Among the three nominations Jim Young Kin is one who is US president favourite. Other two nominees are Ngozi Okonjo-Iweala and Jose Antonio Ocampo.
Ngozi Okonjo-Iweala, a Nigerian national, is currently the coordinating minister of the economy and minister of finance of Nigeria. She was nominated by South Africa.
Jose Antonio Ocampo, a Colombian national, is now a professor at Columbia University. He was nominated by Brazil.
According to Bank sources its executive's directors will conduct an interview of the candidate for reaching any final conclusions. Finally selected from them will succeed the outgoing Robert Zoellick, who plans to step down when his term expires at the end of June.
It is noted that the bank approved a merit-based and transparent process for the selection of its president last year. The 187-nation World Bank is a global financial institution focusing on reducing poverty and boosting growth in developing countries.
(With Inputs from IANS)