Unicef to address issues related to displaced women, children of Syria
New Delhi, Sat, 24 Mar 2012
NI Wire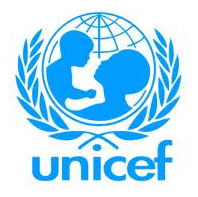 Thousands of displaced women and children in Syria will soon get a relief as the United Nations Children's Fund (UNICEF) is soon going to work on urgent issues related to health, education and other needs, said a UN spokesman.
Maria Calivis, the Unicef's regional director for the Middle East and North Africa has said that children have not been spared by the "violence sweeping Syria over the past year", a report of Xinhua said.
"Of the 30,000 registered refugees who have fled to the neighbouring countries of Jordan, Lebanon and Turkey, a large proportion are women and children," UN spokesman Eduardo del Buey stated at a daily news briefing on Friday.
As per data of UN, not less than 500 children have been killed in Syria, while hundreds more have been injured, detained and abused. Besides, schools have been closed or become extremely dangerous to rich.
The Unicef has asked a funding of $7.4 million in funding to work in the areas like child protection, water and sanitation and education for the increasing number of displaced.
--with inputs from IANS