UN recognise grim situation in Tibet, Sangay claims
Dharamshala, Sat, 24 Mar 2012
NI Wire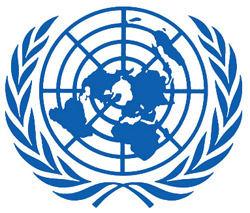 The United Nations has recognises the three Tiberan youth on hunger strike in New York and assured that it will send a special rapporteur to Tibet to investigate the very grim situation there.
According to Tibetan Prime Minister-in-exile Lobsang Sangay, an official from the New York has visited the sites where three Tiberan youth were on hunger strike. Sangay said that he assured both in verbal and in writing that it will send a special rapporteur to Tibet to investigate the grim situations there. He said that repeated appeal has been made to UN to send official to Tibet where several Buddhist monks have immolated themselves to demand freedom.
According to sources the three youths who were on hunger strike outside the UN headquarter for the past one-month has ended their fast as UN official visited on the spot and assured to take action. Apart from this, the Australian ambassador in China has requested to Chinese foreign ministry to allow visiting Tibet to assess the situation in Tibet, Sangay added.
These two events are in many ways an indication that truth will be heard, it will be supported and hopefully truth will be prevails, he said.
It is noted that a total of 17 people have been reportedly killed themselves this year. The Dalai Lama fled Tibet along with many of his supporters and took refuge in India when Chinese troops moved in and took control of Lhasa in 1959. India is home to around 100,000 Tibetans.
(With inputs from IANS)