Julia Roberts and kids love reading than movies
New Delhi, Fri, 23 Mar 2012
NI Wire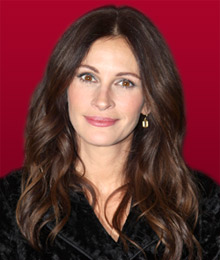 Julia Roberts and her children find reading books more interesting than watching movies. So, those who are lamenting about vanishing culture of book reading can find some solace as they have found a champion of book reading in the form of Julia Roberts.
The Pretty Woman star spends family time with spouse Danny Moder and their kids and keeps away from just sitting and wasting two hours in watching a movie that may not be an enjoying experience.
"We're more book people. They kids have a lot of fairytale books and some of the old ones have such great illustrations and with proper parental editing when reading before bed, they're quite lovely," Contactmusic reported her as saying WENN.
"Those nice, cozy, very short hours before bed, we just really spend together as a family, sharing the day and reading books and, before you know it, it is time for bed. There's just not time for that watching movies. We would prefer something different in that time.
"It' nice that it reading opens up other options, stories and poetry and talking, sharing ideas," she said.
--With inputs from ANI