Odisha Govt. begins talks with mediators
Bhubneshwar, Fri, 23 Mar 2012
NI Wire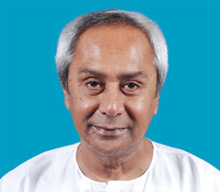 For the safe release of the Italian hostages, Odisha govt. has started talks with the mediators nominated by the Maoist. Govt. initiative has raise a hope for the safely release of the hostages who are still in the clutch of the Moist. Meanwhile Odisha Chife Minister Navin Patnaik has appealed to the Maoist to release the Italian hostages.
The two mediators are Dandapani Mohanty and BD Sharma who have been nominated by the Maoist for the negotiation. Mohanty and Sharma today met Home Secretary UN. Behera, Panchayatai Raj Secretary Pradeep Jena, and Scheduled Tribe Development Secretary Santosh Sarangi from the state government side to decide on the future course of action.
Sharma, a retired bureaucrat, said that 13 points put forward by the Maoists were reviewed and there are questions marks on a few points, while some points need further discussions.
It is noted that Maoists kidnapped Bosusco Paolo, 54 and Claudio Colangelo, 61 and have kept them as hostages on the excuse that they were believed to have taken objectionable photographs of tribal women in Kandhamal-Ganjam border area of Orissa.
It is reported that the Maoists want the State Government to stop all combing operations and initiate dialogue with them.
(With input from ANI)