CAG report on Coal allocation puts UPA on back foot
New Delhi, Thu, 22 Mar 2012
NI Wire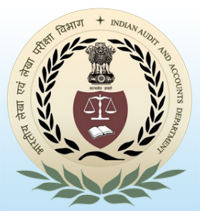 The latest revealing by Comptroller and Auditor General regarding allotment of coal blocks without auction has created a new trouble for UPA govt. which has provided a opportunity for opposition to target government. Opposition has shown its aggressive move and demanded to Prime Minister should clear the confusion regarding the CAG report. BJP and Communist parties have alleged that the UPA govt. is indulged in number of scams and this one is mother of all scams.
Commenting on the issued BJP spokesperson Prakash Javadekar has said that this Congress laid UPA govt. is nothing but a government looting the country. He said that the Central Government had relinquished its right to stay in power. We cannot allow this to happen. We have given notices under various rules today, and we will discuss with the leaders, and we will decide the course of action. This government has forfeited its right to be in power, he added.
On the other hand Communist Party of India (Marxist) leader Vasudev Achaarya has termed the scam as the one of the biggest scams in the world. The allotment of coal blocks was done in a non-transparent way to the private companies and the total deposit of coal in a mine was also not revealed correctly he added. He alleges that if a mine has 200 million ton, then it was showed as 60 million or 80 million ton and its price was arbitrarily reduced.
Communist Party of India (CPI) leader D. Raja sought an explanation from Prime Minister Dr. Manmohan Singh the coal block allocation that reported a loss of Rs 10.67 lakh crores. He said that it is very serious issue can country is being looted like this. One after another scam is coming up to the surface and it is for the Prime Minister to explain that what is happening with his government.
(With inputs from ANI)