Russian court dismisses plea to ban Bhagvad Gita
New Delhi, Wed, 21 Mar 2012
NI Wire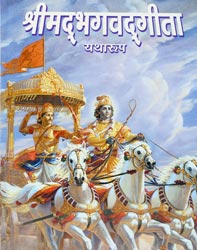 A Russian Court has dismisses the petition in which it was sought that Bhagvad Gita is of extremist nature and it should be banned.It was demanded in past that Gita should be banned as it is of extremist nature and it has created a major tussle in the country.
According to sources a Russian court in Siberian city of Tomsk has dismissed the plea of state prosecutors against the lower court's dismissal of their original plea seeking a ban on "Bhagavad Gita As It Is", written by A C Bhaktivedanta Swami Prabhupada, the founder of the International Society for Krishna Consciousness (ISKCON). Earlier it has created a huge discussion among the people in the country and matter was in court.
The issue has uproar in Parliament earlier and many members were condemned the move and asked to Central Government to take proper action in this regards. The case filed by state prosecutors in the Siberian city of Tomsk stated that the translated version of the Bhagvad Gita was extremist and would create a divide among the people of different beliefs.
(With Input from ANI)