Sacking was pre planned, Trivedi broken silence
New Delhi, Wed, 21 Mar 2012
NI Wire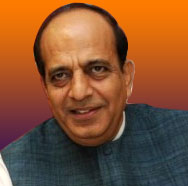 Former Railway Minister Dinesh Trivedi has broken his silence for the first time after resignation and said that his sacking from Rail Ministry was a pre planned and it has nothing to do with the fare hike. He has quoted that Mamta banerjee was aware of the decision even before the presented budget.
In an exclusive interview with a leading news channel Trivedi admitted that he decided to quit because he does not want to embarrass government. Justifying his decision of fare hike he has said that budget was presented in keeping the view of mass and not a particular region or group. A rail budget prepared on the basis of entire country and not any party or region.
It is noted that his own party forced Trivedi out as the Railway Minister. He was on target by his party leader Mamta Banerjee for the fare hike and he has to resign from the post.
However Prime Minister Manmohan Singh and other cabinet member including industry had praised his budget in which fare hike was done after a gap of nine year.
(With input from ANI)