Now Centre sees no offence in decriminalizing gay sex
New Delhi, Wed, 21 Mar 2012
NI Wire
null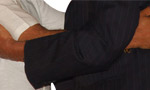 Clarifying the Centre's stand over decriminalizing the consensual gay sex between adults in private, Attorney General G E Vahanvati appeared before the Supreme Court from government side and informed that Centre has fully accepted the Delhi High Court's verdict and finds no error in decriminalization of consensual gay sex.
The Centre had earlier made contradictory statement and filled an appeal before the court against Delhi HC's verdict over decriminalizing the homosexuality.
The Supreme Court in this regard had sought assistance from the in view of contradictory stand of the centre presented before the Supreme Court and high court.
Accepting the faults, Vahanvati said, "government accepts correctness of high court judgment and didn't file appeal against it."
"When we read the judgment, we learnt from it and subsequent enlightenment," clarified Vahanvati to the bench of justices G S Singhvi and S J Mukhopadhaya.
The HC verdict is acceptable to us as there is no legal error in it, he said.
Repudiating the statement made by the Additional Solicitor General PP Malhotra in Delhi High Court who had opposed the judgement over legalizing the gay sex, Vahanvati said that it was not the stand of the Home Ministry. It occurred due to some miscommunication between him and Home Ministry.
null