Row over Sri Sri Ravi Shankar's speech on Govt. schools
New Delhi, Wed, 21 Mar 2012
NI Wire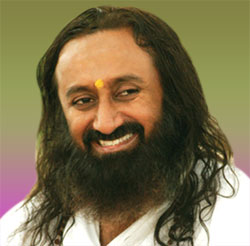 It seems that spiritual guru and founder of Art of Living Sri Sri Ravishankar has unleashed a new discussion saying that state-run schools are responsible for breeding grounds for Maiosts. However leaders from many political parties have given their mix reaction but not favoured him.
Nationalists Congress Party leader Tariq Anwar has termed his statements unfortunate and said that it is the children of ordinary people who go to government schools and only well off can send their children to public schools. Terming his statement as an inappropriate, he said that it is wrong.
Samajwadi Party leader Sshailendra Kumar Singh has also countered his view and said that one should be careful of the comments one makes. What he has said is his opinion. However, it is possible that many of us here have studied in government-run schools and colleges, so it cannot be said that all such people will turn out to be militants or criminals. Several government schools boasted distinguished alumni.
BJP leader Tarun Vijay has said that it possible that he is commenting on the problems in areas under Maoist control. I am a supporter of government schools and have studied in one myself. Government schools in the country impart very good education. The children of ordinary villagers, farmers and labourers study in such schools and make a name for themselves in the world.
It is noted that Sri Sri Ravishankar has earlier said that state-run schools are turning into a breeding grounds for Maoist. All regions, which are inflicted with Maoists and militancy, do not have good schools. If students are able to get education instilled with Indian values, they will never deviate onto the path of violence and corruption. His statement had unleashed a hot discussion among the people although he refrains from such a controversial comments.
(With input from ANI)