Scientist modified protein in fighting against cancer
London, Tue, 20 Mar 2012
NI Wire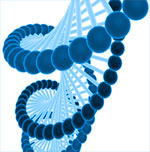 Scientists have got a major achievement, which will be beneficial for treatment of cancer. They have improved the potency and reduced side effects of a naturally occurring protein, which used to treat cancer. They have generated a mutant version of the protein whose modified shape renders it substantially more potent than the natural protein while reducing its toxicity.
The protein known as interleukin-2 or IL-2 which given as a drug to treat advanced level cancer is limited by the severe side effects it sometimes causes. According to sources Stanford University School of Medicine scientist has generated a new version of the protein whose modified version are more beneficial than the natural as its reduces its toxicity. It is noted that IL-2 is a master regulator of the immune system, which acts as a growth factor for many different kinds of immune cells. These cells can both recognize and organise attacks against pathogens or tumours. It is noted that the protein stimulates T cells proliferation in response to these threats, which makes this potent anti cancer drugs.
For this study Garcia and his team have produced a vast variety of mutated versions of the protein and gone through many research, which were crucial for the T cell activation needed to treat cancer.
According to Christopher Garcia, professor of molecular and cellular physiology and structural biology, in a substantial subset about 7 percent of patients with advanced metastatic melanomas or kidney cancers, IL-2 treatment actually cures the disease. Once when during curing of last stage cancer most of medicines or treatment fail in its effects, this is an impressive result.
IL-2 is also used off-label for various other cancers and a wide range of other indications including HIV. But its use is restricted because it can cause severe toxic side effects such as difficulty in breathing due to pulmonary edema, or swelling of the lung, caused by the build-up of fluid in that organ.
The team of researcher also tested Super-2 to determine the extent of the side effects it would cause. To do this, they collaborated with a co-author of the study, Onur Boyman, MD, of University Hospital Zurich in Switzerland, who had previously found that the type of cells in the lung that are responsible for capillary leakage have receptors for IL-2.
(With input from ANI)