Union Budget 2012: Income tax exemptions limit increased to 2 Lakh
New Delhi, Fri, 16 Mar 2012
NI Wire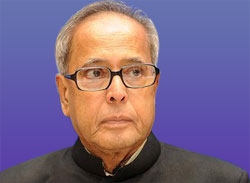 The union budget 2012-13 presented today has raised the Income tax exemption limit to Rs 2 lakh. It is a relief for the tax payer but not to a great extent. Previously this limit was 1.80 lakh. Going a step further this budget also raised the limit of amount under 20 per cent tax slab from Rs 8 lakh to Rs 10 lakh.
"My proposals on direct taxes are estimated to result in a net revenue loss of Rs 4,500 crore for the year," finance minister said while presenting this budget in Lok Sabha.
As per announcements made in the budget; individual in the income bracket of Rs 2 lakh and Rs 5 lakh have to pay 10 per cent tax; those with Rs 5 lakh and Rs 10 lakh income have to pay 20 per cent tax and those with an income of above Rs 10 lakh have to pay 30 per cent tax.
The exemption limit for the senior citizens between 60 and 80 years of age will be Rs 2.50 lakh. They have to give an income tax of 10 per cent on income between Rs 2.5-5 lakh, 20 per cent between Rs 5-10 lakh and 30 per cent above Rs 10 lakh.
There is a different exemption slab for very Senior Citizens (80 years and above). For very senior citizens the income tax exemption limit will be Rs 5 lakh; 20 per cent income taxes will be charged on income between Rs 5-10 lakh and 30 per cent for above Rs 10 lakh.
Pranab Mukherjee said raising the exemption limit of income tax is a move towards implementation of the Direct Taxes Code (DTC).
The exemption limit has surprised people as they were expecting the exemption limit to be raised to Rs 3 lakh as per the recommendation of the Standing Committee of Parliament that has scrutinized the DTC Bill.
While discussing implementation of DTC, Mukherjee said, "We received the report of the Parliamentary Standing Committee on March 9, 2012. We will examine the report expeditiously and take steps for enactment of DTC at the earliest."
The DTC Bill is supposed to replace the existing Income Tax Act, 1961.
"This would help a large number of small tax payers with salary income of up to Rs 5 lakh and interest from savings bank accounts up to Rs 10,000, as they would not be required to file income tax returns," Mukherjee has been quoted as saying.