Budget 2012-13: 14,90,925 crore to be invested for execution
New Delhi, Fri, 16 Mar 2012
NI Wire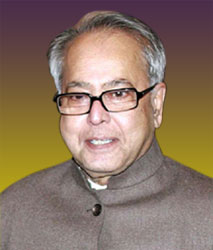 The Total expenditure for the execution of budget in 2012-13 has been estimated at Rs. 14,90,925crore. Of the total amount Rs. 5,21,025 has been budgeted for Plan Expenditure, which is 18% higher than the estimation of Budget of 2011-12. The total expenditure for central plan including the revenue plan expenditure and capital plan expenditure will be Rs. 3,91,027crore and the remaining expenditure of Rs.1, 29,998 crore for State & UT Plans. The expenditure breaks up can for the total estimation is:
Revenue Plan Expenditure: Rs.4, 20,513crore.
Capital Plan Expenditure: Rs.1, 00,512crore.
The Non-plan expenditure: Rs. 9,69,900 crore .
The further differentiation of the total capital for plan and non plan expenditure can be outlined as:
Interest payments and pre-payment premium: Rs.3, 19,759cror
Subsidies: Rs. 1,90,015crore
Defence Services: 1,13,829 crore
Pensions: Rs.63,183 crore
Plan and non-plan allocation for the Defence Services: Rs.1, 93,408 Crore.
Police: Rs.35, 611 crore
Social Services: Rs. 20,784 crore
Economic Services like agriculture, industry, power, transport, communications and S&T: Rs. 24,105 crore
Non plan revenue expenditure: Rs.21, 382crore
Grants to States & Uts: Rs.64,211crore
Defence Services in the non-plan Capital Expenditure: Rs. 79,579 crore
Non plan Capital Outlay: Rs.23, 971crore