World Hockey Series: Chandigarh Comets crush Delhi Wizards
New Delhi, Thu, 15 Mar 2012
NI Wire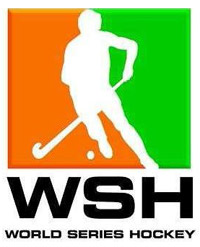 Chandigarh comets felt a sigh of relief when at last in 63rd minute of the play they got a penalty corner and Gurjinder Singh didn't loose the golden chance and converted it into goal. It being the only goal of the match meant that Comets outmaneuvered Wizards by 1- 0 in WSH match played in Delhi yesterday.
Though Rajpal Singh of Delhi Wizards came close to level the score but was smartly blocked by Harjot Singh (Goal keeper of Comets). Chandigarh Comets were led by Mathew Phillips of Australia.
This win has left the Hockey Series wide open and from now on all depends on who performs better.
To the utter dismay of home crowd who had gathered in numbers to support their team, Delhi Wizards failed to capitalize the penalty corners and were weak in their defense as well.
Shakeel Abbassi (captain of Delhi Wizards) in the press conference held after the match felt the injury in his team was the main reason why they lost of this match. However our team players have performed well and wish.
He also said that WSH is one of the best Hockey series that is played in the world and it is a great effort to bring players of every country together at one stage.
Next match to be played in Major Dhyan Chand National Stadium between Delhi Wizards and Bhopal Badshahs is today on 15 March 2012. The match will start from 9pm.