Rail minister may quit over hike in rail Fares
New Delhi, Wed, 14 Mar 2012
NI Wire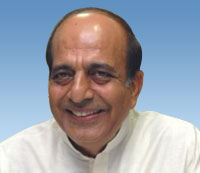 Rail minister Dinesh Trivedi may face the ire of the Trinamool Congress over increased rail fares. As per some media reports the MP's of Trinamool Congress party are against the increase in rail fares and rail minister might quit over this issue.
Trinamool leader Sudip Bandhopadhay said that party was against the hike in fares in Rail Budget 2012-13 and added that this hike in rail fares should be withdrawn. He said that party has asked the withdrwal of the increased fares.
However rail minister said that keeping in view the aam aadmi (common man) the rail fares have been increased slightly.
Trinamool Congress leader Derek O'Brien registered his protest on social networking site Twitter.
'Sorry, cannot agree,' he tweeted after presentation of the rail budget 2012 in Lok Sabha. He added that hike in fare for upper classes may be okay but increase in the fares in all the categories cannot be justified.