Rail Budget 2012-13: Trivedi went poetic in Lok Sabha
New Delhi, Wed, 14 Mar 2012
NI Wire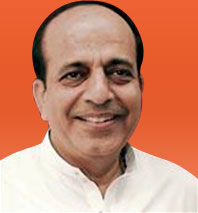 The presentation of railway budget 2012-13 witnessed many interesting moments. Besides announcing the proposals in black and while railway minister Mr Dinesh Trivedi also unleashed his creative side on the day. He said that the railway is standing on the crossroad and some tough remedial measures have to be taken. He said that we have two options; either to go for status quo or go for some generational changes and we have decided to go with the second option.
He put this in some lyrical way
Haath ki lakiro se Zindagi nahi Banati
Hamar bhi kuchh hissa hai Zindagi banane mein.
He further said that the Indian railway is synonymous with identity of India. He highlighted the importance of Indian railway as lifeline of India. He said that as India cannot be imagined without Himalayas and river Ganga likewise one couldn't separate railway from India.
In his words:
Desh ke rago me daudati hai rail,
Desh ke har aang ko jodti hai rail,
He said that railway is making 11 km long transportation tunnel through Pir Panjal Mountain Range to provide better connectivity to the Kashmir valley. He said that it requires great effort.
Faulaadi hai seene aapne faulaadi hai baahein
Hum chahein to paida kar de chattano me rahein.
Most of Lok Sabha member enjoyed his poetry during presentation of rail budget 2012.