Union Railway budget 2012-13 aims nominal hike in fares
New Delhi, Wed, 14 Mar 2012
NI Wire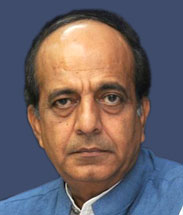 The Union Railway budget was presented by the Railway minister Dinesh Trivedi on 14th of March in the joint sitting of Parliament and announced it a budget in a favour of common man.
As expected, Mr. Trivedi announced the hike in the train fares for all classes at the end of his speech. Though the increase in the fares are nominal. The fares will be increase in a range of two paise to 30 paise, which will be the first proposal of its kind in 9 years.
Mr Trivedi also announced that there would be no any steep increase in fares in the passenger areas.
The minister said the increase of fares in suburban trains would be 2 paise per kilometre while the increase in the fares of mail trains will be 3 paise per kilometre. For the express trains the hike will be of 5 paise per km, 10 paise per km for A/C chair car while the increase in the A/C 2-tier and A/C 1st class will be 10 paise per km and 15 paise per km respectively.
In addition to that, the Platform tickets will be available at a cost of Rs 5 now.
Talking about the increase in the fares he said that it has been done to bring the fares in a round off figures to tackle the need for change.
Mr Dinesh Trivedi also announced of setting up a panel of experts who will be responsible to examine the setting up of an independent regulatory authority called Railway Tariff Regulatory Authority.