Rail budget 2012-13 focuses on Passengers safety
New Delhi, Wed, 14 Mar 2012
NI Wire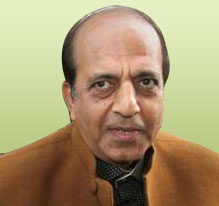 The Rail budget 2012-13 was more focussed towards the safety issues as Railway Minister Dinesh Trivedi mentioned the issue for passengers safety for 41 times while presenting the Rail budget 2012-13 on 14th of March 2012. He said that it is very important to check the deaths on the rail tracks, which are not acceptable at all
The minister said he is not satisfied with the ongoing safety standards of the railways. Though the proposal of reducing accidents per million-train km from 0.55 to 0.17, which was made in 2011 budget has been achieved but our ultimate target is bringing this number to zero death.
He also announced the formation of a regulatory body called Railway Safety Authority that will be responsible for all the safety concern in railway. A committee headed by Anil Kakodkar made the recommendations. The total expense for the project in the next five years has been estimated to be Rs 100,000 crore by the committee.
The annual plan for the year 2012-13 is the highest investment plan ever which is Rs. 60100 crore.
A Railway Research and Development Council will be formulated that will be responsible to develop the solutions for railways and fill the gap in the massive network of Indian railway.