Significance of Railway Budget 2012
New Delhi, Tue, 13 Mar 2012
NI Wire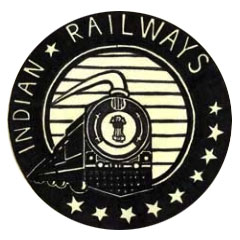 The rail budget of India has great significance for people and governments. With 114,500 kilometers of total track over a route of 65,000 kilometers and 7,500 stations the Indian railways holds fourth position in the world after United States, Russia and China. Besides carrying a massive amount of passengers and freight it is also biggest employer in India in terms of number of employee as it employs 1.4 million people. The number of people working with Indian railway is larger than the combined manpower of all the three forces; army, navy and air force. So it is not difficult to imagine the significance of rail budget 2012 for common man.
Indian railway is even stronger in terms of its carrying capacity as it owns 240,000 (freight) wagons, 60,000 coaches and 9,000 locomotives. So it can be termed quite resourceful. The hike is passenger fare is also in offing. Currently the railways collects Rs 30,000 crore from passenger fares and even a small increase in this could add a large sum of money that could give boost to the economic status of the railway. Hike in passenger fares can be made in railway budget 2012-13.
In recent years the luxury trains of Indian railways, like Rajdhani Express and Shatabadi Express are facing stiff competition from low-cost airline carrier so railway might announce introductions of some high-speed trains. Expert opinions in this regard have already been sought from France and Japan. Introduction of high sped train may bring high-end customers to its fold. These announcements can be made in rail budget 2012-13.
In addition a lot has to be done on security front and introduction of cutting age security devices are also in offing. Apart from these, railway minister Dinesh Trivedi may focus on adding new lines, freight corridor, and modernization of stations and operations. So the rail budget 2012-13 will be worth watching.