Kingfisher airlines remain landed unpaid staff didn't turn up
New Delhi, Tue, 13 Mar 2012
NI Wire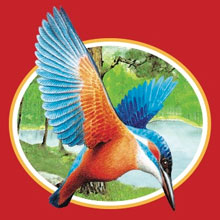 There seems to be no end to the trouble of Kingfisher Airlines, as even today 34 of its flights were cancelled, as staff didn't turn up for the work. Staff of kingfisher airlines is demonstrating resentment due to delay in their salary.
Kingfisher has not paid his worker from December in spite of aviation regulator's direction to settle all dues till Feb-end.
Worker of Kingfisher airline has threatened that will go for strike from April 1 if Vijay Mallya personally does not clarify their due payments.
Kingfisher spokesman said that the delay in the payments is because tax authority has frozen their account as the company failed to pay the outstanding dues.
It should be noted that Kingfisher has suffered huge losses due to high fuel costs and has been cutting back its flight abruptly since November.
This shortage of flights of Kingfisher airline has helped other airlines to hike the airfares before summer vacation.