Rail Budget 2012 to be Focused on Safety
New Delhi, Tue, 13 Mar 2012
NI Wire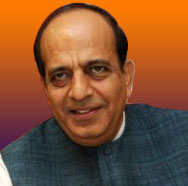 Amidst various speculations regarding the rail budget 2012 announcement for safety measures are more likely. Railway minister Dinesh Trivedi may announce the measures to ensure safety of 23 million commuters that board the train everyday. These measures have become necessary in the light of increasing rail accidents. Taking safety measures are even more important than popular practice of introducing new trains because addition of these new trains might put a pressure on the existing infrastructure.
A panel of experts has also advised sufficient funding for such projects that requires Rs.5,000 crore to ensure the safety of passengers. The focus of the railway should be addition to the length of the track and improvement in passenger carrying capacity.
There are various key issues that have to be addressed in this rail budget 2012. There could be measures for large participation from the private sector in order to generate funds. The budget could take into account the recommendation of two high level committees headed by Anil Kakodkar and Sam Pitroda respectively. These committees have suggested measure for safety improvement and modernization and also revenue models for the implementation of these plans.
The Pitroda committee has advised addition of latest Information and Communication Technology (ICT) in trains. The new information technology Communication includes Real Time Information Systems (RTIS) that will make the facilities better.
Similarly Kakodkar committee has suggested advance signaling system and removal of all level crossings (manned and unmanned) in a phased manner within five years.
The railway can even consider public private partnership (PPP) for the terminals and stations. These things will be worth watching when Dinesh Trivedi will present the rail budget 2012-13 in parliament on March 14, 2012.