Union budget 2012-13 date
New Delhi, Mon, 12 Mar 2012
NI Wire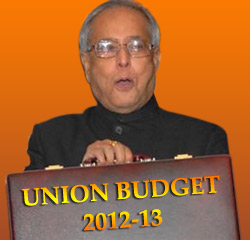 Those waiting for the union budget 2012-13 dates to be announced can breath easy as dates of the union budget has been announced. Finance Minister Pranab Mukherjee will table the budget in Parliament on March 16.
Parliamentary affairs minister Pawan Kumar Bansal announced that the Budget session of Parliament will commence from March 12, and the Railway Budget will be presented on March 14. A meeting of the cabinet committee of parliamentary affairs headed by Pranab Mukherjee was convened to make schedule of this three month long session.
Before presenting the budget Economic Survey 2011-12 data will be tabled on March 15. The survey is documented by the economic division of the ministry of finance.
The date of budget was deferred due to elections in five states as code of conduct of the elections commission of India doesn't allow making policy statements. So the dates of union budget 2012-13 are announced after the completions of elections.