Union Budget 2012-13 for common man
New Delhi, Mon, 12 Mar 2012
NI Wire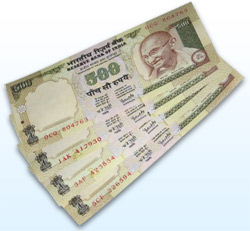 As the union budget 2012-13 will be tabled in parliament on March 16, 2012 there are various version about effects of budget on common man. Although it is hard to say anything about the budget before it is tabled in the parliament but still we can speculate certain things.
The budget 2012 is supposed to be a mixed bag from a common man's perspective. People can expect some new slabs in the income tax and this budget in no way going to be against the aam aadmi(common man). But with increase in taxes on services and fuel it may burn a whole into your pocket. Here we will discuss certain thing that might affect a common man.
One of the most important parts of the every budget is giving relief to am admi (common man), so one can expect a break on income tax. So Pranab Mukherjee might continue with this tradition. And this year too like previous year you might see increases in income tax brackets. The present lowest bracket of no income tax up 180,000 rupees can be increased to 200,000 rupees. The government may further replace Income-Tax Act, 1961 with some new law (Direct Tax Code) in coming years. Threshold of the higher tax bracket can also be revised. For example; people with taxable income of 800,000 rupees ($16,000) gives income tax at 30% but with the implementation of new law the persons with one million rupees ($20,000) have to pay this rate. One can also expect the removal of educational cess of 3%.
The budget may bring certain things that could encourage more investment in infrastructure project. In addition, the government can also allow banks to raise money through tax-free infrastructure bonds. All these provisions of budget 2012 will benefit common man.
With hike in fuel prices the budget is going to be negative for car owners and new buyers. The budget 2012 could also bring some new services under the ambit of taxes that might make it costly for common people.
In a nutshell, this budget is going to be mixed for people.