General Budget 2012: A Chronicle
New Delhi, Mon, 12 Mar 2012
NI Wire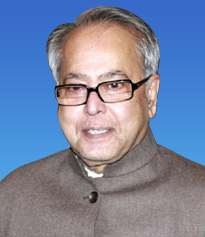 General budget 2012 will be presented in the parliament on March 16, 2012. Before that railway budget will be presented on the March 14, 2012 and economic survey will be released on march 15, 2012. The Union Budget of India is also called the annual Financial Statement in Article 112 of the Constitution of India. This budget is presented every year on the last working day of February by the Finance Minister of India in Parliament. But due to elections in five Indian states, the budget this year was delayed, as code of conduct of election commission of India does not give permission of any kind of policy announcement that is important part of the budget.
Let us deal with the chronology of budget in India. Right from the first budget on November 26, 1947 by R. K. Shanmukham Chetty to soon to be presented budget the chronology of budget has been quite interesting with various notable things. Former Finance Minister Morarji Desai has unique record of having presented the budget record eight times.
A few of us know that Indira Gandhi has also presented the budget as she had kept finance ministry under his control after resignation of Morarji Desai. Rajiv Gandhi also presented the budget for 1987-89 after V P Singh quit his government over political differences.
The budget of 1992-93 can be called historic as the then finance minister Manmohan Singh opened the economy for foreign investment. In 2012 Manmohan Singh is Prime Minster of India and Mr. Pranab Mukherjee will present union budget 2012.