Nagpur local court issues orders to destroy all garlic pods imported from China
Nagpur, Mon, 12 Mar 2012
NI Wire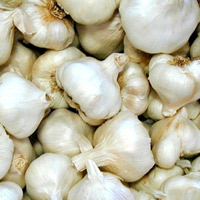 Nagpur, Mar 11
An order has been issued to destroy all the garlic pods imported from China by a local court in Nagpur. The order was being issued on the basis of reports of investigations made by a Pune based laboratory that revealed the presence of fungus infection in the pods.
An official from Food and Drug Administration (FDA) Manoj Tiwari said that the garlic pods were infected with mould (fungus), which are not fit for consumption of human as well as animals and can be hazardous.
"After an examination of dried garlic by a Pune based laboratory, the report was revealed that the pods were fungus infected. It is also known as mould growth. The fungus is hazardous for human health and is not suitable for the use humans and animals. This is the reason, we have destroyed it after we get an order from the court," said Tiwari.
"The analysis from Pune laboratory revealed at least 49 percent of moisture present in the garlic pods." He added.
This is to be noted that, the market value of the imported garlic pods was estimated to be approximately four million rupees in December 2011, which has now come down significantly to 2.2 million rupees.
Moreover, India had already imported approximately 15,000-20,000 tones of garlic from China earlier.