Sahara sponsors Hockey India in Rs.50 crore
Mumbai, Thu, 09 Feb 2012
NI Wire
null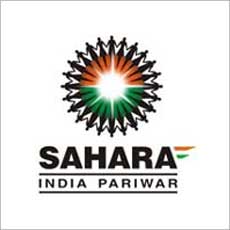 Corporate firm Sahara India Wednesday signed a sponsorship deal with Hockey India, the newly formed apex body for Indian Hockey after dismissing Indian Hockey Federation in 2008, with an anonymous amount for the period of five years.
The amount of the deal has been kept secret but the media sources say that it is around Rs.50-crore for the period of five years. With this sponsorships four teams - Senior and Junior Men and Women Hockey would be covered.
If the amount is correct, this deal is approximately 170% more than previous deal, which Sahara India had dealt to Indian Hockey Federation (IHF), former apex body of Indian Hockey in 2003.
Sahara India, which has recently scraped the sponsorship from Board of Cricket Control of India (BCCI) has continued its relationship to Hockey India.
However, the sources reveal the dealt amount is very lower then the asked amount. Hockey India has reportedly asked 500% hike in sponsorship fee, but after much negotiation, the deal was finalized at only 170% more, allocating only Rs. 8.5crore to all four teams every year.
The Sahara India official said that besides, sponsoring the team, Sahara India would also bear the expenses of teams travelling, foods, lodging and other expenses come in the way during any tournament.
null