iPhone solely generates more revenue than whole of Microsoft
New Delhi, Wed, 08 Feb 2012
NI Wire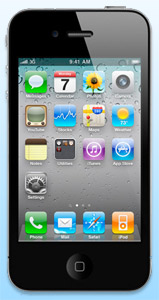 Recent revenue figures released by Apple and Microsoft were a bit shocking. Apple quarterly report revealed revenue of $46.33 billion while Microsoft who released their quarterly report few days before Apple, showed $20.9 billion revenue.
Even Apple's iPhone solely generated $24.4 billion revenue, which is more than the whole Microsoft including its Xbox, Windows, Microsoft Office and Windows Phone. Apple sold a whopping 37.04 million iPhones, and 15.43 million iPads in the quarter up until December.
These fixtures are quite surprising, considering the fact that Apple only overtook Microsoft's market in May 2010, and this was the first time it had been ahead of Microsoft since 1989. However, it's amazing that how Apple took complete financial dominance over its biggest rival within 5 years of completely reviving the smartphone market.
Though Microsoft still beats Apple in terms of computer market share, and Android maintains a solid lead in the mobile market.