World Series Hockey to commence from Wednesday amid absence of top players
Chandigarh, Wed, 29 Feb 2012
NI Wire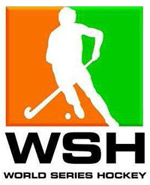 The Bridgestone World Series Hockey (WSH), an initiative of Indian Hockey Federation (IHF) and Nimbus for reinvigorating the sport of Hockey in India and making it popular among the youngsters, is set to kick off at 8 p.m. in Chandigarh amid the speculation of the top Indian players remains absence in the tournament.
The first match between Chandigarh Comets and Bhopal Bhadshah will be played in the evening. Just before it, the tournament is scheduled to be inaugrated with the star performances of some Bollywood artists including Actor Saif Ali Khan, Neha Dhupia, and singer Mika Singh, Harshdeep Kaur and Manasi Scott.
"We have put together a star-studded opening ceremony to match the scale of any global sporting event. This is a first for hockey in India and the grand opening will be a perfect cocktail of unmatched entertainment and top drawer sporting action," Yannick Colaco, COO, Nimbus Sport said in a statement.
But, the biggest threat that can severely hurt this initiative of IHF is the lack of star players in the tournament. According to media reports, Hockey India (HI), the governing body of Indian Hockey has reportedly forbidden the Indian players to participate in the tournament.
The confirmation regarding availability in the tournament is yet to come, sources say.
Former Indian Captain Dhanraj Pillai, has reportedly slammed both IHF and HI for allegedly playing 'dirty politics' over the national game.
Slamming to both bodies, he said that both HI and IHF were playing "dirty" politics and spoiling the prospects of improving and making hockey competitive. "Are they really concerned of improving the standard of players and the game? " he asked.
However, "will this form of hockey really boost the spirit of game among Indian children and youngsters or only proved a money spinning machine? Only time will reveal the truth," hockey experts believes.