'Upgraded' Aakash Tablet to be available in the market with no updated price: Sibal
New Delhi, Mon, 20 Feb 2012
NI Wire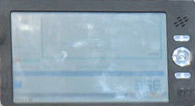 Ruling out the all speculations about upgraded version of Aakash Tablet, Union Telecom and Human Resource Development Minister Kapil Sibal today informed the media that India's indigenous World's Cheapest Tablet would be available in the market most probably in 2012 and at no upgraded price.
Aakash's upgraded version was set to be launched in January 2012, as it was announced earlier by Telecom Minister last year at the time of Aakash 'introductory' version Ubislate 7.0. But till date, the upgraded version of Ubislate 7+ could not hit the market, which fuels the speculation that it seemed that Aakash's upgraded version may come in more prices, viewing its earlier huge response.
Clearing out all the doubts, Kapil Sibbal said that as of now Aakash would be fully indigenous as against its previous version, which was manufactured by a British Company Datawind. For its upgraded version, government has negotiated with C-DAC and ITI, informed Sibal.
"There have been some problem with Datawind I must confess. Therefore, I have got into the act. IT Ministry has got C-DAC and ITI into the act and I am going to ensure that this product is fully indigenous and truly an Indian product," he said.
Asking about the possible price of Aakash Tablet, he responded that it would be available at the same price what govt had earlier announced (Rs. 2500 approximately).
Responding over the timeline of its release he said that Aakash - II might be launched in 2012.
"There have been some hiccups in the way. Remember when you do a project of this nature and when your dream is as big as this, things are never that smooth," he said.