Nanoparticles in food, vitamins could be detrimental for humans
New Delhi, Fri, 17 Feb 2012
NI Wire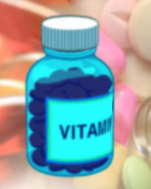 A recent study has found that billions of engineered nanoparticles commonly found in foods and pharmaceuticals, which are consumed by humans, can be more dangerous to health than what was presumed previously.
This research was led by Michael Shuler, a professor of Chemical Engineering and chair of Biomedical Engineering at Cornell University. The research team observed the effects of large doses of polystyrene nanoparticles - a common, FDA-approved substance found in substances ranging from food additives to vitamins - affected absorption of iron, an essential nutrient, in chickens.
As per study, high-intensity, short-term exposure to the particles initially blocked the absorption of water. The long term whereas exposure to the particles resulted in change in the intestinal structures of cell to change, allowing for a compensating uptick in iron absorption.
Both acute and chronic nanoparticle exposure using human gut cells in petri dishes as well as live chickens and reported matching results were taken into consideration while doing this study.
Researcher conducted this study on the chickens due to their similarity with human in absorption of iron and sensitivity to micronutrient deficiencies.
The lead researcher said that this study highlights how such particles - widely studied and considered safe - cause difficult to find changes that can result in over-absorption of other, harmful compounds.
Shuler also pointed out increasing exposure to nanoparticles in Human.
"Nanoparticles are entering our environment in many different ways," Shuler stated.
"We have some assurance that at a gross level they are not harmful, but there may be more subtle effects that we need to worry about," Shuler said.
The journal Nature Nanotechnology has been published this study.
--With inputs from ANI