Delhi police detains key accused Rajkumar in baby Falak case
New Delhi, Sat, 11 Feb 2012
NI Wire
null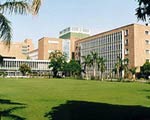 After weeks long hunt, Delhi Police on Saturday morning has finally arrested the prime accused 'Raj Kumar Gupta' in battered baby Falak case. Delhi Police has also arrested one more accused Pratima from Bihar today morning. This is the 9th arrest in this case.
Rajkumar Gupta is allegedly the main accused who had handed over baby Falak to his 14-year old teenage girl friend, who brought severely injured baby Falak to AIIMS.
According to Delhi Police, "Rajkumar is the main suspect in the case who bring baby Falak from a lady and kept her in his family, but when his wife refused to take care her more, he handled over the baby to her teenage girl friend whom he was sexually exploiting."
The teenage girl who brought severally injured baby falak into AIIMS had claimed that she is her mother. The police also arrested her and sent to 'Women Reform Centre.'
Later, the Police also arrested teenage girl's father who was misbehaving her and forcing her into prostitution.
Delhi Police claimed that it has also got the biological mother of baby Falak, Munni Khatoon (22) who is unfortunately got another marriage. The police recovered her from Jhunjunu, Rajasthan where she was allegedly sold to another person for getting second marriage by a woman Laxmi in Rs.2.7lakh.
Munni informed that her second husband did not allow to keep her three children with her.
Her other two children a five-year-old boy and a three-and-a-half year old girl are still missing.
The police have also detained some persons relating to this case that is taking shape of a big prostitution racket and human trafficking case, including Driver Rana Kumar Gupta (26), Tailor Rahul (24), Rana Gupta's second wife Arti, and Kanta Chaowdhary, who is believed to have convinced Munni to leave her first husband.
The two-year old- Falak, who has been put again on ventilator today morning after occuring breathing problem, was brought at AIIMS Trauma Centre on 18th January. At that time, she had multiple fractures on her one hand, one fracture in skull, bruises and human bite marks all over the body. Her condition is still critical, as AIIMS doctors informed.
--With Agencies Input
null