Green, blue and purple 'lucky colours' for 2013; predicts Feng shui experts
New Delhi, Mon, 19 Nov 2012
NI Wire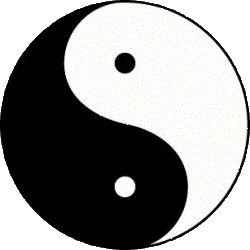 If you are willing to shop for the coming year 2013, just go for blue, green and purple colour dresses as Feng shui experts have predicted these colours to be the "lucky colours" for the upcoming Year of the Snake that is to begin on Feb 10, the first day of Chinese New Year.
Among the three, Blue has been predicted to be the most favourable colour, as it represents the "water" element, while red and yellow, which represent fire and earth respectively, were predicted to be less favourable options for the year 2013.
"It is not just for clothes. From buying a new car to choosing accessories for your handphone, blue, green and purple are good colours to choose. You could even paint a small portion of your home in one of these colours," the Star Online quoted Malaysian Institute of Geomancy Sciences (Mings) president Prof Joe Choo as saying, adding that the colours would attract good luck.
Moreover, if someone is planning to start his or her own business Feb 17 is the best day to start, which falls on a Sunday, she said.
"It is still favourable to start work the following day, which is Feb 18," Prof Cho stated.

"However, you can go into the office for a while on Sunday evening and make your wishes for the year ahead," said Choo during the MINGS 2013 "Outlook Talk Twists and Turns in the Year of the Snake" in Kuala Lumpur.
Industries likely to boon next year were those related to the water, wood and metal elements, including insurance and finance, journalism and education, and metal and mineral-related businesses, she added.
However, Choo said the industries that migh not do well in the coming year are industries related to the earth and fire elements, such as property, construction, paint and telecommunication.
Best and auspicious dates for weddings, to start up businesses or to give birth would be Feb 11, April 12, Aug 10, Oct 9 and Dec 8, she said.
Feng shui master and founder of Mings, Master David Koh, said 2013 would be a "comfortable year" for Malaysians.
"We must give credit to our leaders who have held the fort well this year while other countries have experienced economic downturns and other difficulties," he said.
-With inputs from ANI