Hilary Mantel creates history by winning Man Booker Prize twice
London, Wed, 17 Oct 2012
NI Wire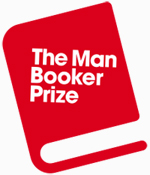 British author Hilary Mantel has created history in the world of literature as she has become the first lady to win the Man Booker Prize twice.
Mantel has been selected winner for the second time for her best-selling novel "Bring Up The Bodies". So far, over 1,00,000 copies of this novel has been sold in Britain, which is more than the other 11 Man Booker longlisted novels combined.
She had already won this award in 2009 for her novel "Wolf Hall".
Hilary beat five other short listed titles including Will Self's "Umbrella", which was the bookmakers' favourite, The Telegraph reported Tuesday.
Mantel, received a cheque for 50,000 pounds at the event at Guildhall, London. Moreover, she also received a cheque of 2,500 pounds for being shortlisted, along with the other five novelists in the race.
"Bring Up The Bodies" chronicles the downfall of Anne Boleyn through the eyes of Thomas Cromwell, chief minister to Henry VIII.
Only two writers have won the prize twice before: JM Coetzee and Peter Carey, who hail from South Africa and Australia respectively.
The 60-year-old novelist has now become the first woman and the first British author to win the prestigious literary prize twice.
She also became the first person to win the award for a direct sequel.
The novel is about Thomas Cromwell, an adviser to King Henry VIII, and charts the downfall of Anne Boleyn.
It is the second book in a trilogy.
The third book, to be called 'The Mirror and the Light,' will continue Cromwell's story until his execution in 1540.
"You wait 20 years for a Booker Prize and two come along at once," she joked.
"I know how privileged and lucky I am to be standing here tonight. I regard this as an act of faith and a vote of confidence.
"I could not be more surprised," she added.
--With Agencies Inputs--