Ayurveda:The ancient understanding of healing
New Delhi, Tue, 31 Jan 2012
Amit Kumar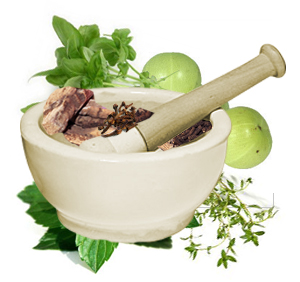 Derived from two Sanskrit words 'ayus' means 'life' and 'veda' means 'knowledge', Ayurveda is among the oldest science of healing that dates back to 5000 years ago with its origin in India. It is a complete science of healing known to give us the complete knowledge of life. Earlier, it was practiced by the sages and till the present time it has not lost its significance due to its effectiveness and efficiency. Ayurveda is not only a science but is a combination of art, science and philosophy that advocates the treatment of diseases in a herbal and natural way and teaches us to adapt a healthy lifestyle under natural conditions. Ayurveda gives you the absolute mantra to keep you healthy. It teaches you how to maintain the balance between the body, mind and the soul by adopting a balanced lifestyle.
This holistic medicinal system can be used by all the individuals to understand themselves and guide them along to the path of absolute health. Ayurvedic therapies include diet; exercises, herbal preparations, meditation, and internal cleansing that are very effective in keeping you fit and fine. Right from the ancient time to the present, ayurveda has been considered to be one of the best healing systems, due to its holistic approach to the prevent and treat of all sorts of diseases.
According to Ayurveda any illnesses is psychosomatic in nature, so before deciding a treatment, an in-depth examination of the body condition along with the status of mind is utmost importance and after that a specified protocol for the treatment is decided based on the examination. In ayurveda, the body is described to be made of five elements: space, air, fire, water and earth, which are also called the 'Panchamahabhutas'. In addition to that there are three gunas called 'Sattva guna', 'Rajas guna' and 'Tamas guna'. These guna are known to define the nature of a person. In contrary to that there are also tridoshas namely 'vata', 'pitta' and 'kapha'. According to ayurveda, any vitiation in these three doshas result in the occurance of diseases and in order to keep you healthy, it is necessary to maintain a state of balance in the tridosha in the body.
Ayurveda Treatment is a holistic science of healing which has the capability of rooting out the disease. It teaches you how to maintain a good health first and defend your self from diseases. Treatment is always a secondary thought in ayurveda. Today, ayurveda is becoming the first choice of people due to its effective healing properties. It is known to treats both body and mind simultaneously with the help of several medicines, therapies like yoga, meditation, herbal cure, hygiene specifications, dietary regulations, and tridosa management.
The most beneficial aspect of undergoing ayurvedic treatment is most of the medicines in ayurvedic treatment are made from plants and natural herbs and thus has seldom side effects. Though undergoing ayurvedic treatment shows a slow process of healing and takes some time to show the desired result, but at the end you will find the permanent relief from the disease, which is possibliy very difficult from allopathic medicines. Moreover, by following a living style as recommended in ayurveda you can even avoid the condition of any disease as your body will remain healthy enough to fight the symptoms of any disease before it comes.
Ayurveda is a complete and holistic science of treatment for almost every common and chronic disease. By following the diet, yoga, mediation and lifestyle mentioned in ayurveda literatures, it is quite easy to live a healthy and happy life for a longer period of time.