Too much work doubles depression risk
Washington, Tue, 31 Jan 2012
NI Wire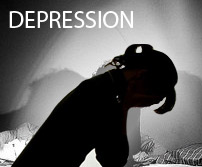 Washington, Jan 31: Here is a bad news for workaholics. A recent study has found that those who work 11 or more hours a day are more than two times vulnerable to go through major depression compared to those doing the work for seven to eight hours a day.
Marianna Virtanen of the Finnish Institute of Occupational Health and University College London, and his team of researchers conducted this study on 2000 middle-aged British civil servants that reveals a profound linkage between overtime work and depression.
.
This correlation remained unchanged when the analysis was adjusted for numerous possible confounders that include socio-demographics, lifestyle, and work-related factors.
A large number of studies have been carried out on the subject in the past, with different results, but the researchers assert that it is difficult to compare results across these studies due to absence of standardized cut-off for "overtime" work.
"Although occasionally working overtime may have benefits for the individual and society, it is important to recognize that working excessive hours is also associated with an increased risk of major depression," Dr Virtanen was quoted as saying.
PLoS ONE, an online journal has recently published this study.
--With inputs from ANI