Pak SC Issues Contempt Notice to PM Gilani
Islamabad, Mon, 16 Jan 2012
NI Wire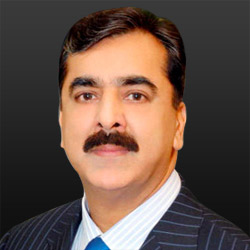 Islamabad Jan 15: Amidst ongoing crisis in Pakistan, the supreme court of Pakistan has issued a contempt notice to Prime Minister Yousuf Raza Gilani. The apex court has also asked him to appear before the court on 19 January. It is second incidence in which a Pak Prime Minster has been given a contempt notice.
The apex court of Pakistan had asked President Asif Ali Zardari, Gilani and Chairman of the National Accountability Bureau (NAB) Fasih Bokhari to file their replies in the NRO implementation case.
The court has also asked authorities to file details of the implementation of its verdict in the case.
The apex court has also warned President Asif Ali Zardari and Prime Minister Yousaf Raza Gilani of disqualification upto 10 years in case of not implementing the National Reconciliation Ordinance (NRO) verdict.
On non-appearance of Gilani before the court this month, Justice Asif Saeed Khosa, heading a five-judge bench, said him a "sagacious" person as he defied the court orders in the NRO case.
The Pak Supreme Court had also warned to disqualify both Zardari and Gilani and the law minister. The bench of justices also observed that president's interview and the prime minister's speeches show that their commitment for party was important than their oath to protect the Constitution. The court said that violation of Oath had also been committed by president and law minister.
--With inputs from ANI