China is a threat to global good



NI Wire, Tue, 5 May 2009
As the world watches without being able to bring about a ceasefire, a humanitarian crisis is underway in Sri Lanka with nearly 170,000 civilians displaced and 50,000 trapped in the war zone.
Sri Lanka: Humanitarian disaster in making



Bobby Ramakant, Thu, 30 Apr 2009
Activists expressed their deep anguish and concern on unabated mass killings in Sri Lanka which is, as they underlined, "no short of a humanitarian disaster in northern Sri Lanka".
Election 09: No one talking about checking money lending



Syed Ali Mujtaba, Thu, 23 Apr 2009
In this season of electioneering, when the talks about bringing back the ill gotten wealth from the Swiss banks is reaching its crescendo, I am surprised that no one is even whispering about the farmers' suicide
Reforms in IMF policies demanded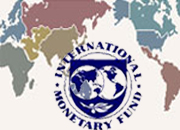 Bobby Ramakant, Wed, 22 Apr 2009
Earlier this month the Group of Twenty (G-20) leaders had announced a USD 1.1 trillion booster-dose into the world economy by the end of 2010 through multilateral institutions
Election '09 - Cash for Vote an established norm



Syed Ali Mujtaba, Fri, 17 Apr 2009
Buying votes is established practice in India; its denial is also an established norm. Come elections, assembly or parliamentary, the scope to make quick bucks brighten up the minds of many ordinary folks in country.
More Stories