Nokia Lumia 900 Release date and Price in INDIA
Nokia Corporation has announced its latest SmartPhone in the Lumia range, Nokia Lumia 900.
Nokia Lumia 900 will be launched in India in March 2012. The price of this phone is estimated to be around Rs. 30,000/-. This SmartPhone is the update version of recently released Nokia Lumia 800. However, this is a more sophisticated version with number of additional and powerful features. This Nokia series was announced at the annual Consumer Electronics Show by Stephen Elop, the CEO of Nokia. He officially launched this version on January 9 in the Las Vegas Convention Centre, Las Vegas, Nevada, United States.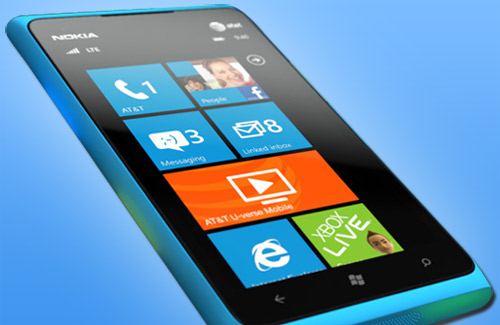 Nokia is a global leader in mobile phones and has established itself as a market leader, particularly in India. The Nokia products have become an important part of the lives of people, not only in India, but also around the world. Every day, billions of people use their Nokia to capture the beautiful moments in their lives, access information, track paths to their destination or just talk to each other in its simplest form.
Prior to its release, the Nokia Lumia 900 is already grabbing headlines. It is a known fact that Nokia has a huge market in India. Off-late, people have waited with bated breath for number of products that Nokia has launched in the market. The up-dations on its phones have always been welcomed in India and people have eagerly bought the phones over shelf. Nokia's technological and design advancements have made its brand one of the most sought-after in the world. This smart Phone is advancement over the previous version of Nokia smart Phones. It has a support for Hotmail, Gmail and other mailing servers. Social Networking on this phone makes for a rich experience as well. For sport lovers, it also has an ESPN sports hub where they can get to know about the latest happenings in the world of sports.
View Nokia Lumia 900 Release date and Price in INDIA News