Uniformity in Prices of Drugs
New Delhi, Tue, 05 May 2015
NI Wire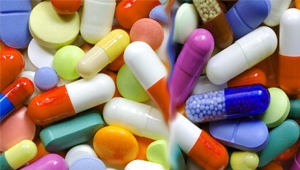 Under DPCO, 2013, ceiling prices fixed and notified in generic name of medicines are applicable to all brands of the same medicines as specified in Schedule-I of the said order. No person is authorized to sell any scheduled formulation (medicine) to a consumer at a price exceeding the price notified by the NPPA. In respect of medicines not under price control, manufacturers are allowed to increase maximum retail price (MRP) by 10% annually.
The National Pharmaceutical Pricing Policy (NPPP) was notified on 7th December, 2012 with the objective to put in place a regulatory framework for pricing of drugs so as to ensure availability of required medicines - "essential medicines" at reasonable prices even while providing sufficient opportunity for innovation and competition to support the growth of pharma industry thereby meeting the goals of employment and shared economic well-being for all. It aims to bring the prices of essential medicines, as listed under National List of Essential Medicines-2011, under price control.
The Department of Pharmaceuticals has notified the National Pharmaceutical Pricing Policy -2012 under which the prices of National List of Essential Medicines-2011 are to be controlled & regulated on the basis of Simple Average Price of all the brands having market share (on the basis of Moving Annual Turnover) more than and equal to 1% of the total market turnover of that medicine.
This information was given by the Minister of State for Chemicals & Fertilizers Shri Hansraj Gangaram Ahir in reply to an Unstarred Question in the Lok Sabha today.
Source:PIB