CBI reveals final report of Satyam fraud case
New Delhi, Tue, 28 Apr 2009
NI Wire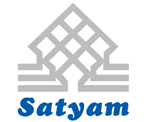 A regular series of applications were used for generating the invoices in Satyam Computer Service fraud case, revealed the Central Bureau of Investigation (CBI) in its final investigation report.
Using cyber forensic techniques, the investigating agency found that the fake modus operandi were used by the accused to show inflated sales in the balance sheet of Satyam, which were neither revealed before the public nor client, but before the finance department, which could not detected the fraud.
Releasing the details of the investigation on its official website, CBI stated that a regular flow of applications like Operational Real Time Management (OPTIMA), Satyam Project Repository (SRP), Project Bill Management System (PBMS), Invoice Management System (IMS) and Excel porting were used to create inflated data in the account of Satyam Computers.
The OPTIMA were used for creating and maintaining the projects, (SRP) for generating the project ID, PBMS for generating bills, and IMS for generating invoices were used for purporting the fraud; while Excel Porting were used for directly accessing company's account and hiding the invoices.
"Once an invoice is hidden the same will not be visible to the other divisions within the company but will only be visible to the Sales Team in Finance Division of M/s SCSL. As a result, the concerned business circles will not be aware that such invoices are existing," explained CBI in the release.
"There are 7561 invoices that were found to be hidden in the IMS. These 7561 invoices are worth Rs 5,117 crores. Investigation revealed that the accused have already entered 6603 out of these false and fabricated invoices amounting to Rs 4,746 crores into their books of accounts thereby inflating the revenues of the company to this tune," added India's top investigating agency.
'Individuals who have generated and hidden these false and fabricated invoices have been identified. Further, the computer server where these incriminating electronic records were stored was also identified and the incriminating data was retrieved and the required computer forensic experts' opinions were also obtained,' revealed CBI.
'As a result of this detection, the actual modus operandi as well as the individuals who have perpetrated the fraud have been identified which resulted in unearthing the whole fraud and helped in finalisation of the investigation pertaining to the falsification of accounts and forgery of documents by the accused in the Satyam Scam, said CBI.
Earlier, the trail court has dismissed the bail plea of B Ramalinga Raju, the disgrace Chairman and founder of Satyam Computers, his younger brother and managing director of Satyam B. Ramaraju and chief financial officer (CFO) Vadlamani Srinivas on April 25, 2009.
There are eight persons, including these three, behind the bar pertaining to India's biggest corporate fraud case.
LATEST IMAGES

MORE...
Social bookmark this page
Post comments: