Lifetree achieves yet another milestone
New Delhi, Tue, 29 Jul 2008
NI Wire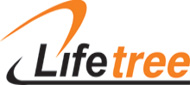 Lifetree Convergence Limited has signed a landmark deal with Oricel, a Greenfield telecom service provider in Ivory Coast. Oricel is a part of LapGreen Networks who manage and operate multiple properties in the African sub-continent. As a part of this delivery, Lifetree would be implementing the full suite of its OSS/BSS products at Oricel, including J@nusTM, its Converged Prepaid-Post paid Rating platform.
J@NUSTM is a nexgen platform designed to address the challenges of true convergence. It enables service providers to approach Prepaid and Post paid as two modes of payment, rather than as two distinct classes of subscribers. The platform provides the best of both worlds by extending exceptional levels of customer service to all subscribers while minimizing revenue leakages from risky Postpaid accounts. It alleviates customer experience to new heights by providing cutting edge capabilities. This is yet another testimony of Lifetree's continued commitment to empowering its clients with platforms that are future ready and empower to stay ahead of competition.
"As a new entrant to the Competitive Market, we were looking for a partner who could help us make the difference by offering our customers a unique experience and highest standards of Customer Care.The combination of @Billity and J@nus will help us change the market landscape," says Mr. Abdulghani Ramadan, MD, Oricel, Ivory Coast.
"The faith shown by Oricel in Lifetree is a testimony of our reputation and credibility in the market. I am sure that we will repeat our success story in Ivory Coast as well. We will enable Oricel to provide next generation service offerings like true hybrid accounts and a revolutionary user-payer paradigm for its subscribers", says Mr Atul Chopra, MD and CEO of Lifetree Convergence Ltd.
About Oricel Oricel is a Greenfield operation in Ivory Coast and are looking forward to rolling out GSM and GPRS services. Their current priority is to put in place a state-of-the-art infrastructure and roll-out innovative and competitive service offerings at the earliest to tap the growing market in Ivory Coast.
About LapGreen Networks LapGreen Networks is owned by Libya Africa Investments Portfolio for Africa. The company provides telecommunication services through its operating companies. LapGreen's operating companies currently offer telecom services in Uganda, Rwanda, Ivory Coast, and Niger. The Company also owns Mali's premier telecom company, Sahel telecom, and has invested US$4billion in cash and owns US$3billion in assets on the continent.
About Lifetree Convergence Limited Ranked amongst India's fastest growing Software Companies, 'Lifetree Convergence Ltd®' (CMMI Level 3 Company), is a global software products company with a suite of software applications for telecommunication service providers. The company is headquartered in India, with its software development centre at Bangalore and offices in Dubai, South Africa, and UK.
The Company has over 40 implementations across 20 countries. It has been featured in NASSCOM'S "100 IT Innovators-2007", Dun & Bradstreet's "India's Top IT companies-2007". It is also the winner of the "Deloitte Technology Fast 500 Asia Pacific 2007 program".
For more information on this release, please contact:
Chaitali Singh Manager – Client Services Lifetree Convergence +91- 9886717083 (M) chaitali@lifetreeindia.com
---
Prasun Peter Communication Director LINOpinion – The LINTAS PR Division +91- 9811 279008 prasun.peter@lintasindia.com
LATEST IMAGES

MORE...
Social bookmark this page
Post comments: