SFIO finds PW guilty in Satyam fraud case
New Delhi, Sat, 18 Apr 2009
NI Wire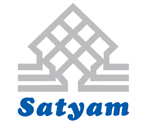 The Serious Frauds Investigation Office (SFIO) in its probe has found Price Waterhouse (PW), the auditing agency, guilty of hiding the truth in Satyam Computers services fraud case while it gave clean chit to independent directors of the dissolved board.
Submitting it's over 14,000-page report to the government, the corporate investigating agency has held PW blameworthy of ignoring the inflated data despite knowing all the facts.
The SFIO, on the other hand, has given clean chit to four independent directors – Vinod Dham, Mangalam Srinivasan, K.G. Palepu and T. R. Prasad — stating that they were unknown about the accounting fudge and were appointed by the promoters of Satyam to hide the wrongdoings.
Commenting about the probe, SFIO said that two auditors of PW – S Gopalakrishnan and Talluri Srinivas, who are at present in a Hyderabad jail – were involved in unfair auditing of Satyam's balance sheet and made no complaint to the government. 'This fact clears that they are equally involved in imaginary cooking profits of Rs 7,800-crore,' said SFIO.
During the investigation, SFIO found that the auditors came to know the audit failure through a report generated by Satyam's own systems department in 2007, even though did not communicated to the banks and others to verify the facts and continuously believed what Satyam's management informed.
Earlier, the former Chief Financial officer of Satyam Computers Vadlamani Srinivas – who is also behind the bars had informed to the Institute of Chartered Accountants of India that (ICAI) that the auditors had no role in the fraud and they were given forged documents by the management for auditing.
According to sources, SFIO also questioned the then whole-time director and senior executive Ram Mynampati but found no clear evidence linking him to the scam.
In the latest development in India's biggest ever corporate scam, the 14th Additional Chief Metropolitan Sessions Judge Saturday postponed the hearing on the bail applications filed by counsels of Satyam scam accused B Ramalinga Raju, Ramaraju and Vadlamani Srinivas to April 20.
LATEST IMAGES

MORE...
Social bookmark this page
Post comments: